Shakespeare's Trilogy in Two Parts
All Seats $45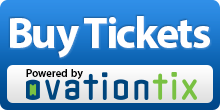 ---
SAVE $10 when you buy PARTS I & II
---
Stephen Brown-Fried (Director of our award-winning Awake and Sing!) returns to NAATCO with a new adaptation of Henry VI, Parts 1-3 . Condensed into two parts and performed in rep, experience Shakespeare's saga of a nation spinning wildly out of control.
---
---
Pre-Show Prep Series
Augment and enrich your experience with performances of Henry VI. Come a half-hour before curtain to listen to and participate in these talks.
Series I: Tuesday, August 14 and Thursday, August 16
Speaker: Stephen Brown-Fried
Learn more about the history that Shakespeare put onstage in his Henry VI plays, why that history mattered to Shakespeare's audience, and why we think it matters today.
Series II: Thursday, August 23 and Thursday, August 30
Speaker: Michael Sexton
Come with questions, share your insights, and chat with the Director of the Public Shakespeare Initiative, Michael Sexton, to enhance your experience of our performances.
Series III: Tuesday, August 28
Speaker: Vimala Pasupathi
Professor Vimala Pasupathi speaks about the women of Shakespeare's Henry VI, in particular his depictions of Joan of Arc and Margaret of Anjou.
All three series take place at 6:30 pm in the lobby of the Mezzanine Theatre.
---
The Mezzanine Theatre
A.R.T./New York Theatres
502 West 53rd Street
New York, NY 10019
Subways: #1, C, E to 50th St.; A, D to 59th St.
Buses: M11, M12
---
This program is supported, in part, by public funds from the New York City Department of Cultural Affairs in partnership with the City Council; the New York State Council on the Arts with the support of Governor Andrew Cuomo and the New York State Legislature; and by an award from the National Endowment for the Arts.
If you would like to support this epic production, please click below.
Or send your gift to:
NAATCO 520 8th Avenue, Suite 308 New York, NY 10018